SCHOOL IS BETTER WHEN YOUR CHILD IS THERE
Why it's important!
We all want our students to get a great education, and the building blocks for a great education begin with students coming to school each and every day. If students miss school regularly, they miss out on learning the fundamental skills that will set them up for success in the later years of school. There is no safe number of days for missing school – each day a student misses puts them behind, and can affect their educational outcomes. Each missed day is associated with progressively lower achievement in numeracy, writing and reading.
If your child is absence without a genuine reason the following procedure will be put in place:
Phone call or text message to parents or emergency contact
School letter sent home highlighting attendance concerns
Support offered to help improve attendance
Department letter sent home highlighting continued attendance concerns signed by the Principal
External agencies notified to assist, support and re-engage student
2021 Student Essentials Payments Form
Please follow these instructions:
Download the form you see below – do not fill in the form 'live' in your web browser – Downloading the file is more secure as your details cannot be scanned as you are not online while keying in your details. The way you download will vary depending on your browser; for example you may see "Save file as..", "Save Link As.." or "Download Linked File" when you right-click on the below image.
Once you have downloaded the PDF form you can fill it in using Acrobat Reader (recommended) or similar PDF program.
Fields to fill in are highlighted. You only need to fill in relevant fields.
Hover your mouse over the highlighted sections for 'fill in tips'.
There are 2 buttons located on Page 2, that when clicked on, will allow the completed form to be both emailed to the school and printed for your records.
 If you have any problems please contact Mary Graham at CWPS (5996 2878) for assistance.
For information regarding Privacy and the collection of personal date please click here.
For the latest information regarding Parent Payments, please click here for the DET policy.
COVID-19 Updates and Information
CWPS is registered with the Victorian Government's Services APP and has its own unique QR code to quickly record visitors to the school.
All visitors are required to either scan in via the Services Victoria APP or manually register their details at the administration office.
Download the Services Victoria app below.

OSHC
Camp Australia Outside School Hours Care
Camp Australia – Guiding Children's Growth
We are proud to partner with Camp Australia to provide our Outside School Hours Care (OSHC) program.
Camp Australia programs are centred on child enrichment, while ensuring a reliable, engaging and hassle-free OSHC service at our school. Their engaged educators foster a safe, inclusive environment where children can relax, have fun and grow.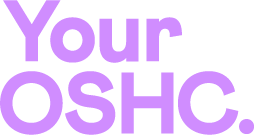 Your OSHC – OSHC that inspires
Your OSHC is Camp Australia's before school, after school and pupil free day program, tailored to the likes and interests of each child in service. Camp Australia's educators design enriching experiences to inspire your children's confidence, independence and imagination. In any one week, they could be participating in science experiments, active play, creative expression and more – they believe in learning through experience so that each child can grow.
Click here to find out more about Camp Australia's program at our school, including hours of operation and fees. To attend care, you must register your child.